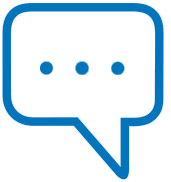 Request Access to the 2021 HSS Residency Informational Virtual Town Halls
Focus on Didactics, Research, and Surgical Education
Residency at HSS is embedded in a culture of excellence: HSS consistently ranks among U.S.News and World Report's top hospitals for orthopaedics and rheumatology. Our graduates become not only world-class surgeons, but also world-class leaders.
Surgeon-in-Chief: Bryan T. Kelly, MD
Program Director: Duretti Fufa, MD
Associate Director: Daniel W. Green, MD, MS, FAAP, FACS
Designated Institutional Officer, Graduate Medical Education: Laura Robbins, DSW
During the five-year HSS Orthopaedic Residency Program, residents master the fundamentals of orthopaedic surgery and develop broad skills in musculoskeletal research. From the day they arrive, HSS residents are immersed in educational conferences, and clinical and research activities. They begin honing basic surgery skills in year 1, both in the clinic and in the state-of-the-art Simulation Learning and Training Center (SLTC). With each successive year, residents advance their proficiency through rotations at nearby facilities and subspecialty rotations. All residents are required to conduct basic or clinical research and submit a research grant.
Meet our 2021–2022 Orthopaedic Residents

Follow the journey of our orthopaedic residents on our Instagram page @hssresidency
Since 1887, the HSS Orthopaedic Residency Program has set the standard for orthopaedic training across the United States. It began as a one-year program in which young physicians actually lived in the Hospital while caring for patients — this was, in fact, the first use of the term "residency." Today, residency is a rigorous five-year immersion into all aspects of musculoskeletal disease. Not only do the residents become adept at every type of orthopaedic procedure, they also master the patient relations skills that are at the heart of the practice of humanistic medicine.
The HSS residency is accredited by the Accreditation Council for Graduate Medical Education (ACGME). With each admissions cycle, HSS matches nine first-year residents (postgraduate year ones – PGY1s).
Upon completion of the residency program, HSS graduates are prepared to take their talents and expertise to top academic medical centers and hospitals all over the country. Most are matched to competitive fellowship programs and take on academic and private-practice positions. HSS alumni also hold leadership positions in many national medical organizations.
Comprehensive Training in a Specialized Hospital
Hospital for Special Surgery is an elective musculoskeletal surgery hospital located on the Upper East Side of New York City. Additional regional HSS sites are located in White Plains, NY; Fresh Meadows, Queens; Uniondale, Long Island; Paramus, NJ; and Stamford, CT. HSS is affiliated with NewYork-Presbyterian Hospital and Weill Cornell Medicine, and our physicians and residents provide medical services for both institutions. Residents rotate at the HSS ASC of Manhattan and West Side ASC. The Hospital's large outpatient services component includes more than 20 specialty clinics weekly, which focus on pediatrics, cerebral palsy, sports medicine, trauma, arthritis, and scoliosis, as well as on treating problems of the hip, foot, hand, spine, and knee.
Featured Videos
For additional videos including Women in Orthopedic Residency at HSS, Myths about Women in Orthopedics, and The Role of Mentorship for Women in Orthopedics, click the menu button

in the upper right corner of the video player.
Back to Academic Training