Meredith Vieira to serve as toastmaster
New York City—June 18, 2012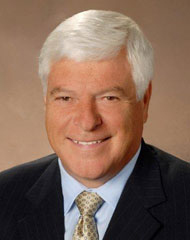 Internationally recognized business leader William C. Weldon, chairman of Johnson & Johnson, will be honored at Hospital for Special Surgery's 29th Annual Tribute Dinner on Monday, June 18, at the Waldorf=Astoria. The dinner will also recognize Nobel Prize-winning scientist Torsten N. Wiesel, M.D., with the Distinguished Service Award. Patrick F. O'Leary, M.D., a renowned spine surgeon and former chief of the Spine Service at Hospital for Special Surgery, will receive the Lifetime Achievement Award.
Meredith Vieira, NBC News special correspondent and host of the popular television show "Who Wants To Be A Millionaire," will serve as toastmaster. She will be joined by special guest Ronnie P. Barnes, senior vice president for Medical Services of the Super Bowl-winning New York Football Giants. Some members of the triumphant team will attend the dinner.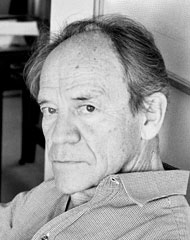 William C. Weldon is chairman of the Board of Directors of Johnson & Johnson. Until recently, he also served as chief executive officer of the health care giant, a role he assumed in 2002.
According to the company, Johnson & Johnson embraces "research and science – bringing innovative ideas, products and services to advance the health and well-being of people. Employees of the Johnson & Johnson Family of Companies work with partners in health care to touch the lives of over a billion people every day, throughout the world."

Mr. Weldon, originally from Brooklyn, has spent his entire career at Johnson & Johnson. Starting at the company right out of college in 1971, he steadily advanced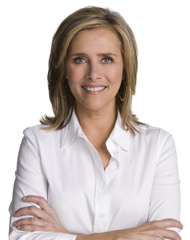 from his first job as a sales representative at J&J's McNeil Pharmaceutical subsidiary.
"William Weldon's long career at Johnson & Johnson illustrates his incredible work ethic, tremendous drive and strong vision for the company, which experienced impressive growth under his leadership," said Louis A. Shapiro, president and chief executive officer of Hospital for Special Surgery. "His notable career goes hand in hand with his dedication to a number of charitable endeavors, and we are pleased to honor him for his achievements."
In 1982, Mr. Weldon was named manager, ICOM Regional Development Center in Southeast Asia. In 1984, he was appointed executive vice president and managing director of Korea McNeil, Ltd., and in 1986, managing director of Ortho-Cilag Pharmaceutical, Ltd., in the U.K. In 1989, he was named vice president of Sales and Marketing at Janssen Pharmaceutica in the U.S., and in 1992 he was appointed president of Ethicon Endo-Surgery.
In 1995, Mr. Weldon was named a company group chairman of Johnson & Johnson and worldwide franchise chairman of Ethicon Endo-Surgery, the Johnson & Johnson affiliate that develops new procedures for minimally-invasive surgery and designs related products. In 1998, Mr. Weldon was promoted to the Executive Committee and named worldwide chairman, Pharmaceuticals Group. He was named vice chairman of the Board of Directors in 2001.
In April 2002, he was appointed chairman of the Board of Directors, chief executive officer and chairman of the Executive Committee.
Under Mr. Weldon's tenure, J&J expanded its business, including more than 250 companies, from prescription drug makers to a medical devices division and units that make personal care products.
Among his outside activities, Mr. Weldon is a member of the Board of Directors of
JPMorgan Chase & Co. He is also a member of the executive committee of the CEO Roundtable on Cancer, a member of The Business Council, a member of The Business Roundtable and a member of the Healthcare Leadership Council.
Mr. Weldon also serves on the Board of Trustees for Quinnipiac University in Connecticut, his alma mater. He previously served as Chairman of the Pharmaceutical Research and Manufacturers of America (PhRMA).
Torston N. Wiesel, M.D., to be Honored
Dr. Torston N. Wiesel will receive the Distinguished Service Award at the Hospital for Special Surgery Tribute Dinner. Dr. Wiesel is a Nobel prize-winning scientist and president emeritus of Rockefeller University. A member of Hospital for Special Surgery's Board of Trustees, Dr. Wiesel is former co-chair of the Board's research advisory committee. He is also a member of Special Surgery's International Advisory Council.
In 1981, Dr. Wiesel shared the Nobel Prize with David Hubel, his long-term collaborator, for their research on the neural basis of perception. In 2005, Dr. Wiesel received the National Medal of Science.
Dr. Wiesel earned a doctor of medicine degree from the Karolinska Institute in Stockholm and received clinical training in psychiatry. He moved to the U.S. in 1955, first as a postdoctoral student in neuroscience at the Johns Hopkins University School of Medicine and subsequently as a junior faculty member.
In 1959 he moved to Harvard Medical School, where a few years later he became professor and chair of the Department of Neurobiology. Dr. Wiesel was appointed professor at Rockefeller University in 1983, and he later served as president from 1991 to 1998.
He was secretary general of the Human Frontier Science Program in Strasbourg, France from 2000 to 2009. Currently, he is chairman of the Board of the newly opened international Okinawa Institute of Science and Technology.
Dr. Wiesel is a member of a number of committees providing counsel and advice to institutions and organizations, such as the Pew Scholars and Latin American Fellows programs, the McGovern Institute at MIT, the Royal Swedish Academy of Sciences and the International Brain Research Organization headquartered in Paris.
He is a member of the U.S. National Academy of Sciences and its Institute of Medicine, the American Philosophical Society, the American Academy of Arts and Sciences, and a foreign member of the Royal Society, the Indian National Science Academy, the Chinese Academy of Sciences, and the Serbian Academy of Sciences and Arts. Dr Wiesel chaired the board of the New York Academy of Sciences from 2001 to 2006 and is now honorary chair for life. From 1994 to 2004, he chaired the National Academy's Committee on Human Rights, for which service he received the David Rall Medal from the Institute of Medicine in 2005.

The Hospital for Special Surgery event will feature a reception at 6:30 p.m., and the dinner will start at 7:30 p.m.