New York, NY—November 3, 2017
Today, Press Ganey, a nationally recognized private company that measures patient experience, named Hospital for Special Surgery (HSS) a 2017 Press Ganey Guardian of Excellence Award® Winner. The Press Ganey Guardian of Excellence Award® was presented to HSS during their annual conference in Orlando, Florida.
"HSS is a world leader in orthopedics and rheumatology because we constantly strive for the highest standards of clinical excellence, through advanced research, innovation and our commitment to value," said Louis A. Shapiro, president and CEO at HSS. "We are honored to have earned this prestigious award for the fifth consecutive year, and we will use this momentum to continue our journey to increasingly better patient care."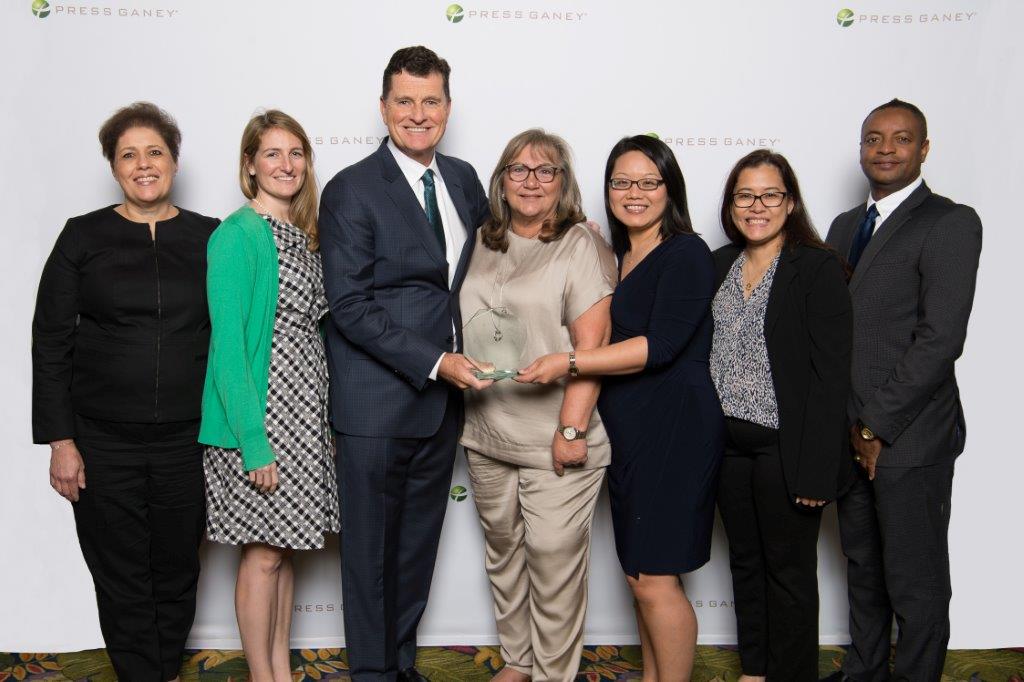 "We are proud to partner with HSS," said Patrick T. Ryan, CEO of Press Ganey. "This award is a testament to the organization's leadership in delivering patient-centered care. By achieving and sustaining this level of excellence, HSS continues to demonstrate their commitment to reducing patient suffering and advancing the overall quality of health care."
The Press Ganey Guardian of Excellence Award® is a nationally recognized achievement for those who have sustained performance in the top 5 percent for patient experience during the course of a year of data. HSS has been awarded this recognition for five consecutive years due to consistently delivering exemplary service to inpatients.
"My priority is to ensure each HSS patient achieves their best possible outcome, most reliably and efficiently," said Todd J. Albert, MD, surgeon-in-chief and medical director at HSS. "HSS physicians believe that by discussing options, questions and lifelong goals with their patients, a customized treatment road map can be created to suit each individual's need."
Press Ganey partners with more than 11,000 health care organizations, including more than half of all U.S. hospitals, to measure and improve the patient experience.
"This award is a huge milestone for HSS and an example of our dedication to treat patients with musculoskeletal conditions from near and far," said Chao Wu, chief patient experience officer at HSS. "From the first visit to follow up appointments, our team works to make each interaction special and with purpose, so our patients can go back to doing what they love."
About Press Ganey
Press Ganey is a leading provider of patient experience measurement, performance analytics and strategic advisory solutions for health care organizations across the continuum of care. With more than 30 years of experience, Press Ganey is recognized as a pioneer and thought leader in patient experience measurement and performance improvement solutions. Our mission is to help health care organizations reduce patient and caregiver suffering while improving the safety, quality and experience of care.