Orthopaedic Residency at Hospital for Special Surgery Top Ranked for Second Consecutive Year by Doximity
New York, NY—September 30, 2015
For the second consecutive year, the orthopaedic residency program at Hospital for Special Surgery (HSS) has been top ranked by physician network Doximity.
This is the second year that Doximity and U.S. News & World Report have released residency program rankings. Nearly 4,000 residency training programs were evaluated for the national rankings. The results are used in Doximity's free interactive tool, Residency Navigator, which is designed for third- and fourth-year medical students.
When breaking down the rankings by data points, HSS was ranked first in both reputation and research output. Additionally, HSS received 5 out of 5 stars in overall satisfaction based on alumni surveyed.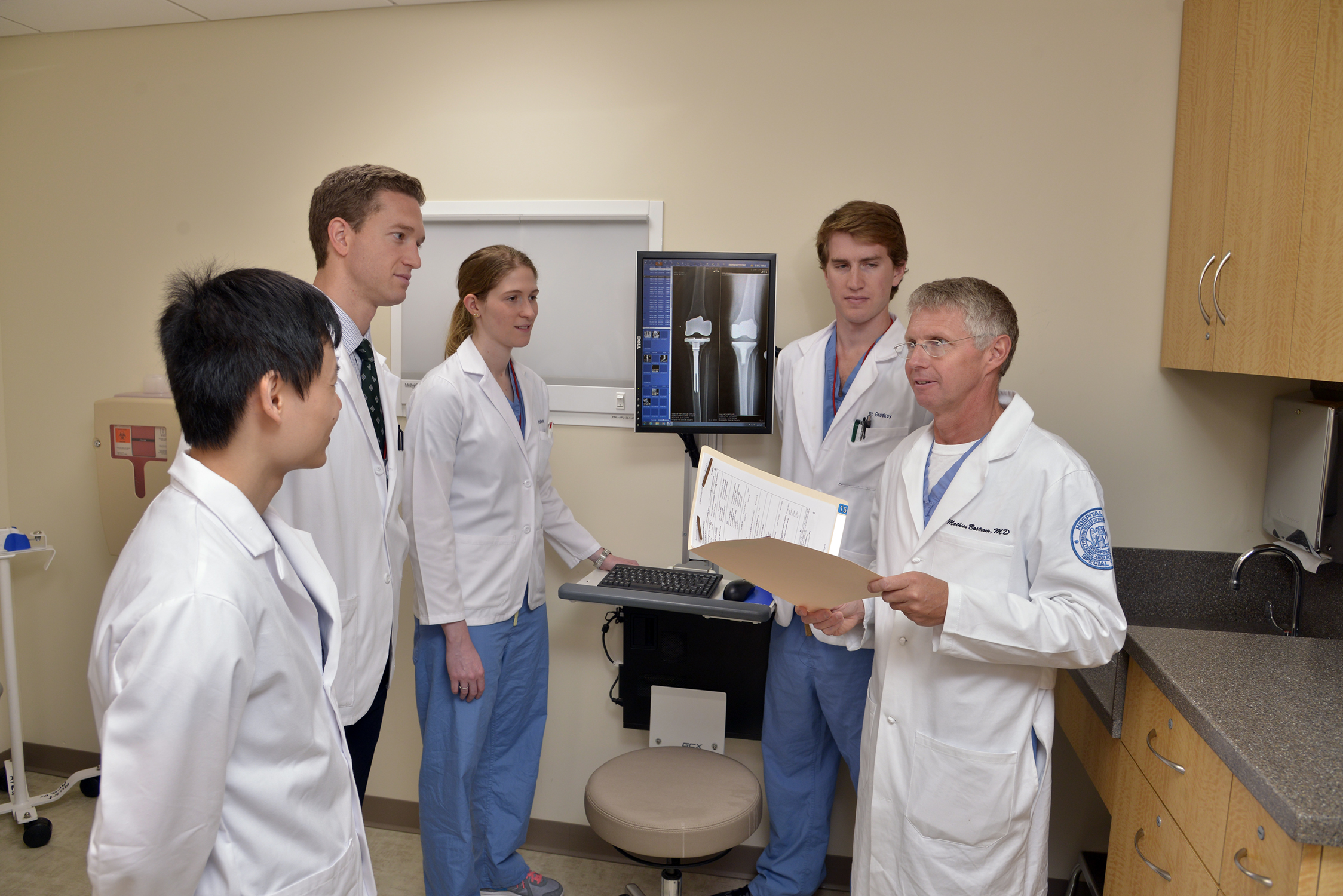 "We are honored that our residency program has been recognized once again by Doximity," said Dr. Mathias Bostrom, orthopedic surgeon and residency program director at Hospital for Special Surgery. "We strive to immerse our residents in the best educational, clinical and research activities possible so as to train the next generation of orthopaedic leaders. We are pleased that our efforts are resonating with the residents and those outside the program."
HSS' Orthopaedic Residency Program offers residents the opportunity to gain a well-rounded surgical education and master the fundamentals of orthopaedic surgery. Following training, many residents continue their education by taking a fellowship position. Currently there are 44 residents enrolled in the program.
About Hospital for Special Surgery
Hospital for Special Surgery (HSS) is the world's leading academic medical center focused on musculoskeletal health. HSS is nationally ranked No. 1 in orthopedics and No. 2 in rheumatology by U.S. News & World Report (2016-2017), and is the first hospital in New York State to receive Magnet Recognition for Excellence in Nursing Service from the American Nurses Credentialing Center four consecutive times. HSS has one of the lowest infection rates in the country. HSS is an affiliate of Weill Cornell Medical College and as such all Hospital for Special Surgery medical staff are faculty of Weill Cornell. The hospital's research division is internationally recognized as a leader in the investigation of musculoskeletal and autoimmune diseases. Hospital for Special Surgery is located in New York City and online at www.hss.edu.