New York, NY—July 30, 2015
Hospital for Special Surgery (HSS), Crutches 4 Kids (C4K) and the government of the Dominican Republic today announced a historic partnership aimed at helping individuals living with mobility issues. Through this initiative, HSS and C4K provides a supply of crutches and other mobility devices while the Dominican Republic government distributes the devices at public hospitals and medical centers to populations in need.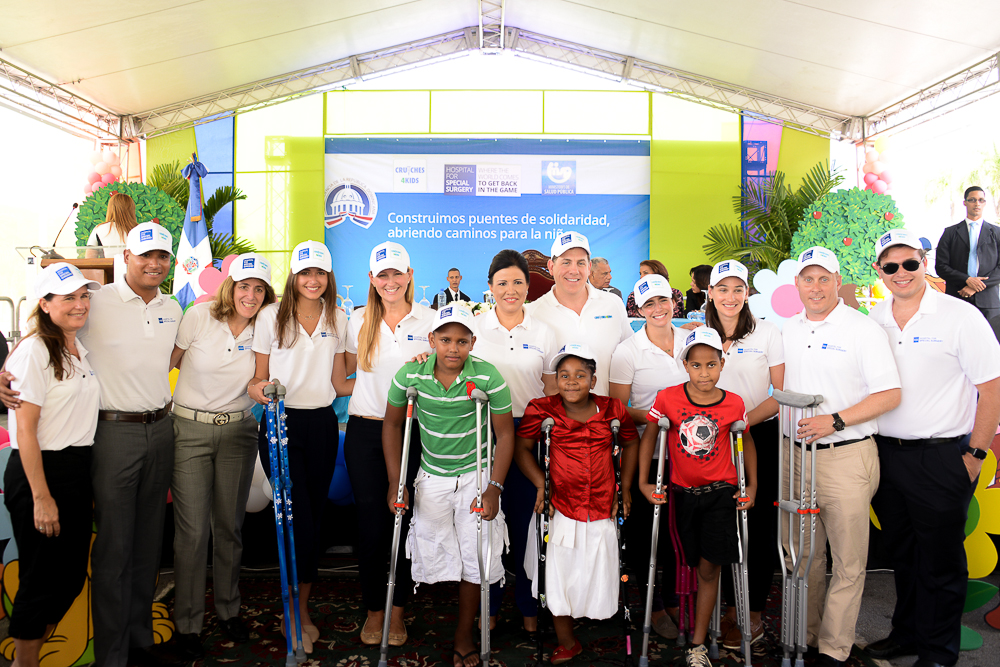 "We are grateful for the altruistic work Crutches 4 Kids and Hospital for Special Surgery is doing. They are providing a form of sustenance to children around the world and I am sure that together we will declare this country free of need for crutches, for the benefit of all the Dominican children," said Vice President Margarita Cedeño de Fernández. Many thousands of people in the Dominican Republic live with physical ailments, many of whom require use of crutches and other mobility devices. Vice President Cedeño de Fernández has dedicated much of her public life towards helping disadvantaged populations in the country, with a particular focus on women and children. Her efforts will continue with the help of HSS and C4K.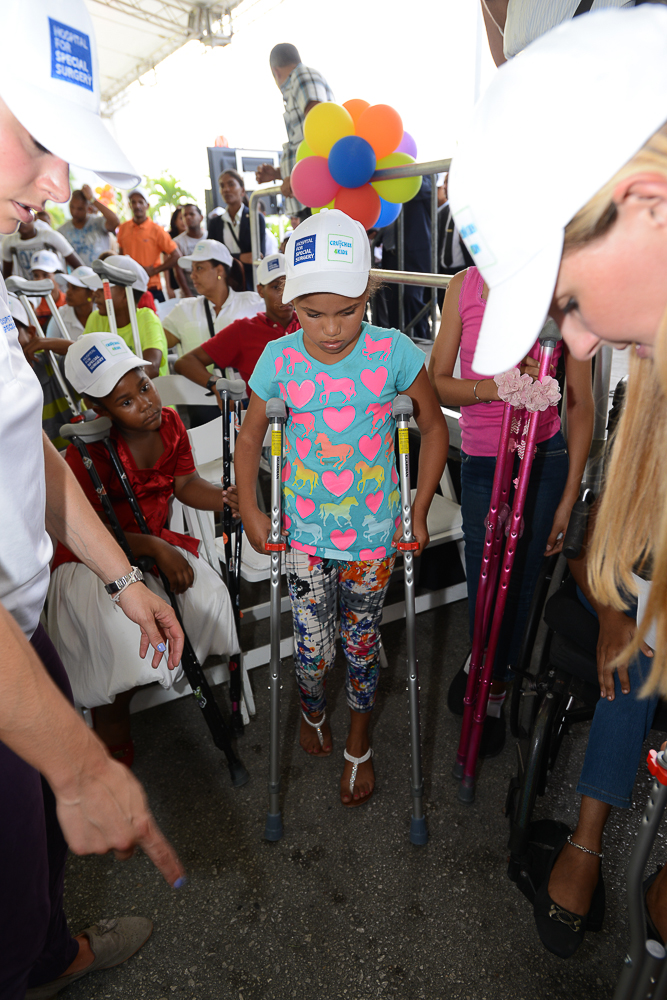 "We are honored to be partnering with Vice President Cedeño de Fernández to help with the mobility issues impacting many Dominican families each year," said Stacey Malakoff, Executive Vice President and Chief Financial Officer at HSS. "By participating in this initiative, we are moving one step closer to improving the livelihood of individuals who are tasked with overcoming daily mobility obstacles."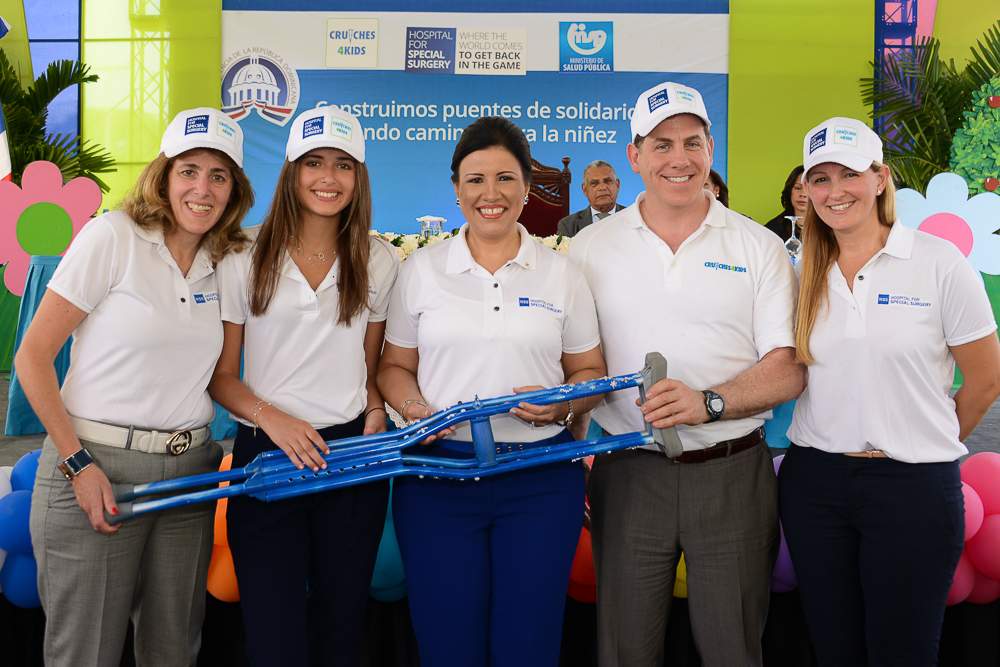 Due to factors like, inaccessible medical centers, high medical costs, and a lack of in-country supply, there are currently more than 50 million children in the world that need but do not have access to crutches. Many of these children have been afflicted by tragedies, including natural disaster, war and disease.
"I've seen it firsthand. A pair of crutches can change a child's life," said Dr. Ken Shubin Stein, Co-founder of Crutches 4 Kids. "What's really exciting about this partnership with the Dominican Republic is that we are working towards eradicating a completely solvable problem in the country, making a tangible impact."
The partnership launched at the Hospital Traumatológico Dr. Ney Arias Lora in Santo Domingo, which currently serves as one of the main trauma hospitals in the Dominican Republic. Nearly one hundred children were fitted for and took home crutches provided by HSS and C4K.
###