Four outpatient surgical suites will enhance convenience for patients
New York, NY—April 12, 2017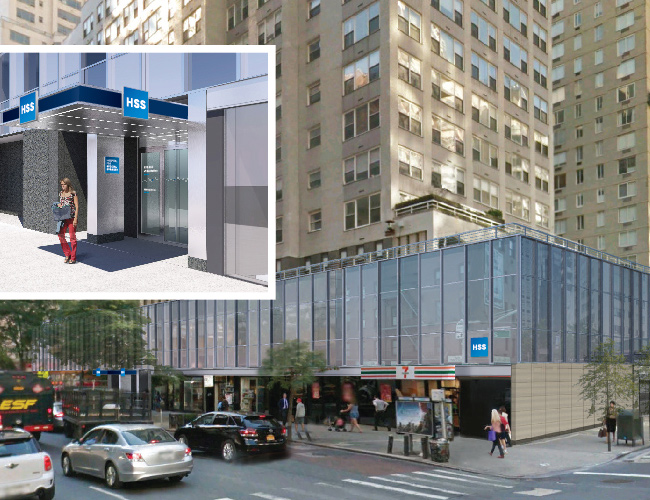 Today, Hospital for Special Surgery (HSS) the first and only hospital in the United States dedicated to orthopedic and rheumatologic care, announced its plan to open the HSS ASC of Manhattan in June 2017.
The HSS ASC of Manhattan will focus on hand, foot and ankle and sports medicine surgeries. David S. Levine, MD, foot and ankle surgeon at HSS, will serve as the center's medical director.
"The HSS ASC of Manhattan is a very exciting initiative," said Dr. Levine. "This new location and offering will substantially expand access to ambulatory surgery as an extension of Hospital for Special Surgery."
The 22,425 square-foot center is conveniently located at 1233 Second Avenue at 65th Street, a short distance from the Hospital main campus. The center features four operating rooms and a 16 bay pre- and post-surgical unit.
"For nearly three decades HSS has been leading the fields of orthopedics and rheumatology in quality and patient experience," said Louis A. Shapiro, president and CEO, Hospital for Special Surgery. "HSS is more than a hospital and we're constantly working to identify new ways to make better quality care more accessible, through research, innovation and locations like this new ASC."
Bryan Guss, RN, BSN, CNOR, will be the new senior director of the ASC and is joining HSS from Northern Westchester Hospital. HSS physicians on staff at the ASC will include ten sports medicine specialists, five foot and ankle surgeons and five hand and upper extremity surgeons. In addition to the 20 specialty surgeons, there will be anesthesiologists and nursing professionals providing care to patients.
Ambulatory surgery cases will still be performed at the HSS main campus. The HSS ASC of Manhattan is optimizing the care delivery system by providing another surgical location option for patients.