New York, NY—April 30, 2015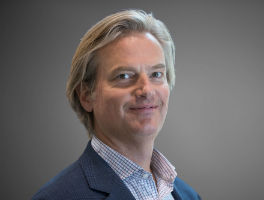 Hospital for Special Surgery (HSS), the top-ranked orthopedic hospital in the nation, today announced the appointment of Frank Schwab, MD, to be its new Spine Service Chief, effective August 1.
"Spine care is a top and growing population health need, and we are committed to providing the very best," said Todd J. Albert, MD, Surgeon-in-Chief and Medical Director at Hospital for Special Surgery. "There is no one better than Dr. Schwab to build on the great work of Dr. Frank Cammisa and lead the finest spine team in the world to a new level of excellence in patient care."
Dr. Schwab succeeds Frank Cammisa, MD, as Spine Service Chief. He comes to HSS from New York University's Hospital for Joint Diseases, where he has served as Chief of Spine Deformity since 2007. A California native, Dr. Schwab earned his undergraduate degree at Princeton and his medical degree at Columbia University, where he also performed his Residency. Over the past 20 years his extensive research has originated more than 180 published articles, six major awards and honors including from the NIH and NATO, eight grants, and other notable recognition.
"In all that they do, HSS continues to prove that focus drives excellence," said Dr. Schwab. "This is the ultimate opportunity for me to focus my abilities on leading the most focused and excellent spine service in the world."
"In the changing healthcare landscape, HSS is committed to demonstrating that value is a factor of excellence, and excellence is a factor of talent, experience, and quality," said HSS president and CEO Louis A. Shapiro. "Dr. Schwab's proven track record in both spine surgery and strategic development means continued strength in the great tradition of musculoskeletal care at Hospital for Special Surgery."
About HSS | Hospital for Special Surgery
HSS is the world's leading academic medical center focused on musculoskeletal health. At its core is Hospital for Special Surgery, nationally ranked No. 1 in orthopedics (for the ninth consecutive year) and No. 3 in rheumatology by U.S.News & World Report (2018-2019). Founded in 1863, the Hospital has one of the lowest infection rates in the country and was the first in New York State to receive Magnet Recognition for Excellence in Nursing Service from the American Nurses Credentialing Center four consecutive times. The global standard total knee replacement was developed at HSS in 1969. An affiliate of Weill Cornell Medical College, HSS has a main campus in New York City and facilities in New Jersey, Connecticut and in the Long Island and Westchester County regions of New York State. In 2017 HSS provided care to 135,000 patients and performed more than 32,000 surgical procedures. People from all 50 U.S. states and 80 countries travelled to receive care at HSS. In addition to patient care, HSS leads the field in research, innovation and education. The HSS Research Institute comprises 20 laboratories and 300 staff members focused on leading the advancement of musculoskeletal health through prevention of degeneration, tissue repair and tissue regeneration. The HSS Global Innovation Institute was formed in 2016 to realize the potential of new drugs, therapeutics and devices. The culture of innovation is accelerating at HSS as 130 new idea submissions were made to the Global Innovation Institute in 2017 (almost 3x the submissions in 2015). The HSS Education Institute is the world's leading provider of education on the topic on musculoskeletal health, with its online learning platform offering more than 600 courses to more than 21,000 medical professional members worldwide. Through HSS Global Ventures, the institution is collaborating with medical centers and other organizations to advance the quality and value of musculoskeletal care and to make world-class HSS care more widely accessible nationally and internationally.