NJ High Schooler With Cancer Presented With Award By His NFL Hero
CBS New York—December 12, 2017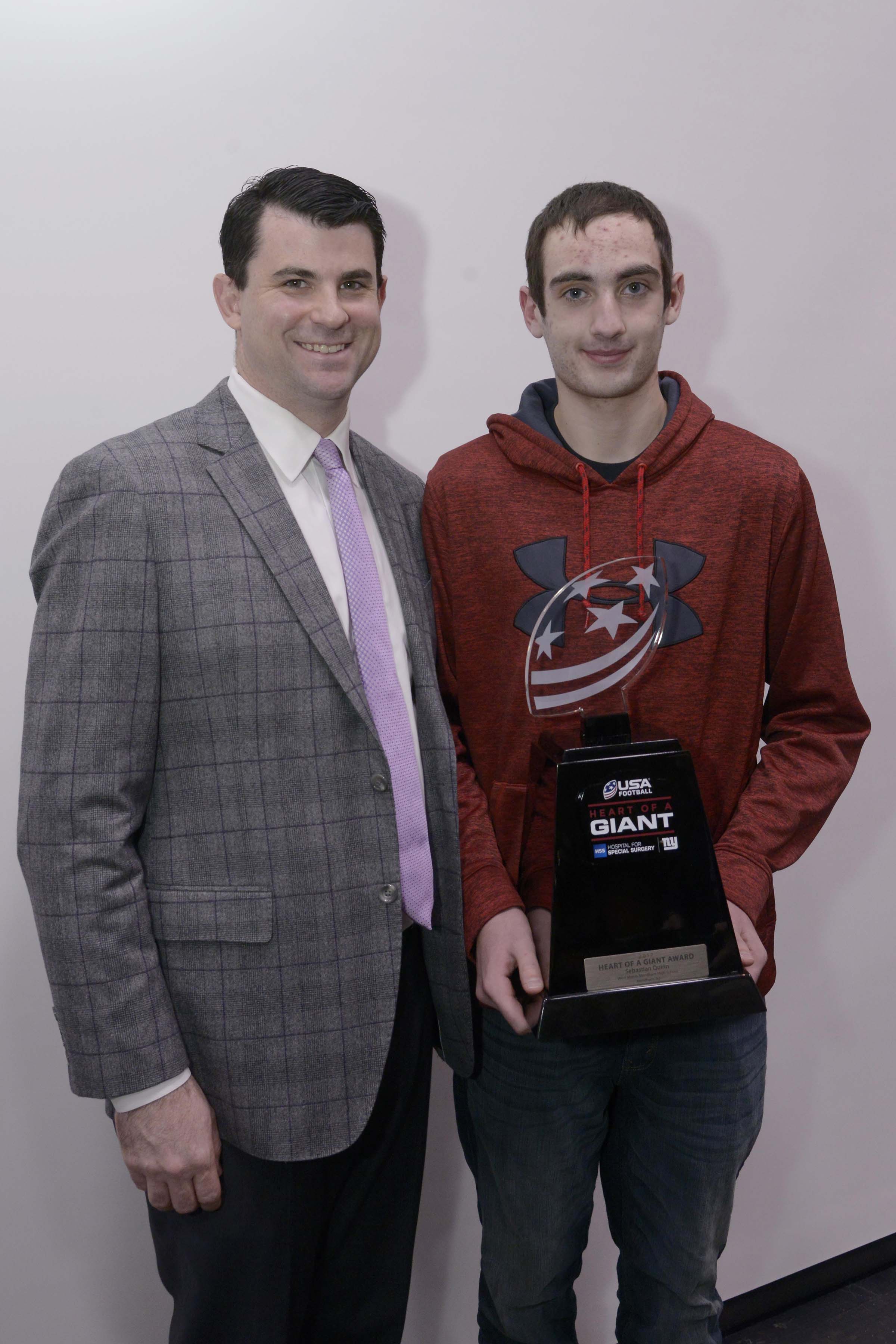 West Morris Mendham High School football player Sabastian Quinn won the 2017 USA Football Heart of a Giant Award, CBS New York reported. The award is given by USA Football, Hospital for Special Surgery and the New York Giants.
New York Giants defensive end Jason Pierre-Paul and HSS sports medicine surgeon Samuel A. Taylor, MD presented the award to Quinn during a surprise assembly at his school.
Quinn was recognized for his commitment, character, teamwork, dedication and willpower while overcoming personal adversity. In 2014, he was diagnosed with LCL Non-Hodgkin's Lymphoma, a rare form of blood cancer. Despite spending months at the hospital, Quinn never gave up playing football.
During the assembly, Pierre-Paul told the students that "with all the trials and tribulations he's been through, he is not only an inspiration for his classmates and his team, he's also an inspiration for me".
"I still think this is kind of a dream," Quinn said after the ceremony.
Watch the full segment at newyork.cbslocal.com. This also aired during the December 12, 2017 broadcast.
Additional Coverage:
WLNY: December 12, 2017 broadcast
<!IoRedDot_hdl_pageTitle>
Media Contacts
<!IoRedDot_hdl_pageTitle>
Social Media Contacts