2016 Heart of a Giant Award
The USA Football Heart of a Giant award presented by Hospital for Special Surgery and the New York Giants recognizes high school football players in the Tri-State area for their unparalleled work ethic and passion for the game of football.
The 2016 winner is Charlie Burt, a senior from Mahopac High School in New York.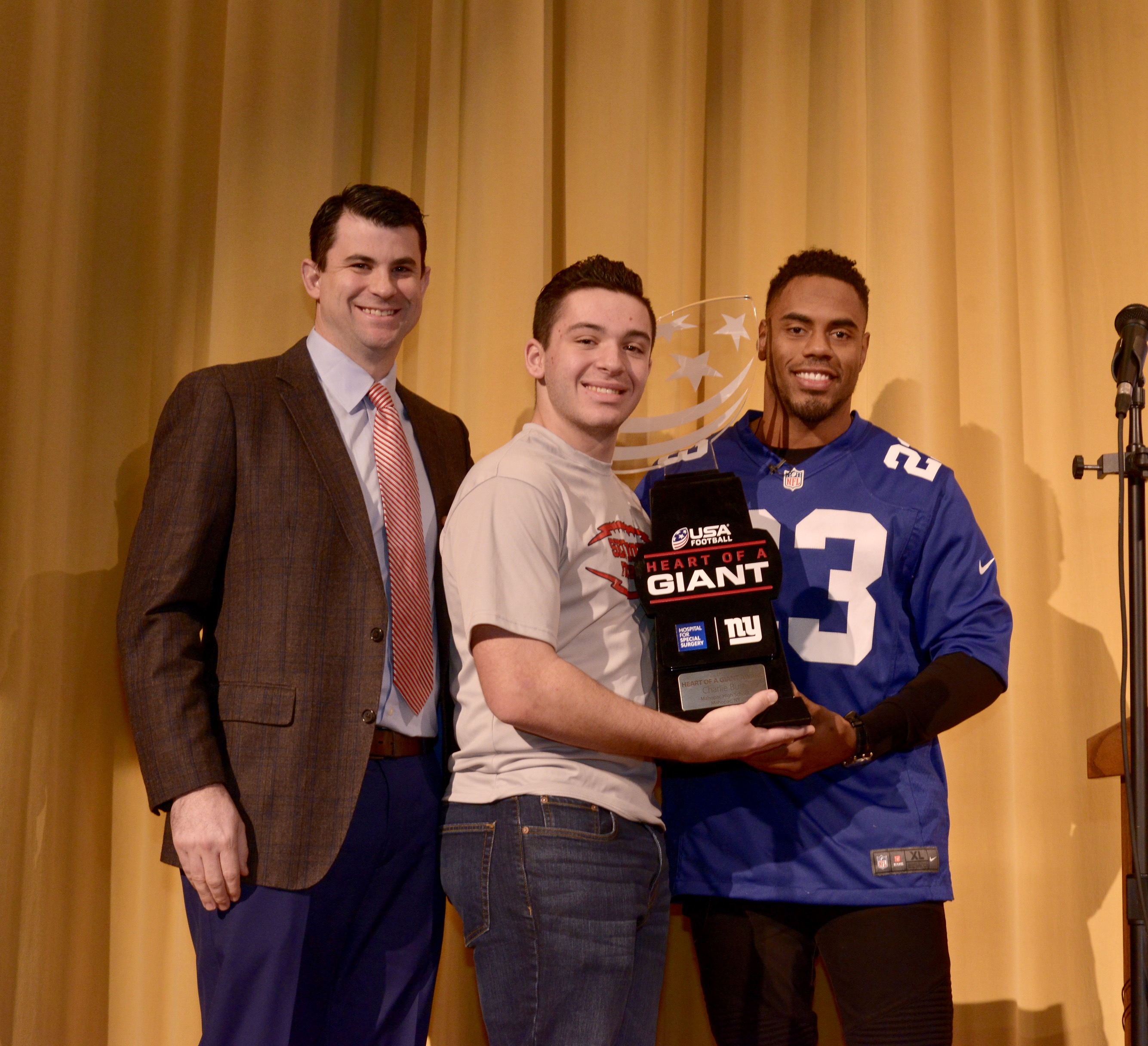 Burt was recognized for overcoming personal adversity. Born without his left hand, he's been playing sports since he was 5 years old and is a center on the Mahopac High School football team. Burt graciously uses his own experiences to help motivate others and is a role model for many of his classmates.
Burt's Heart of a Giant submission can be viewed here.
At an assembly at his high school, Burt was surprised to be awarded the trophy by both Rashad Jennings, running back for the New York Giants, and Samuel Taylor, MD, sports medicine surgeon at HSS and associate team physician of the Giants.
Dr. Taylor spoke about his own experiences with football as a former player and why Burt is so deserving of this award. He brought Jennings on stage who also spoke some inspiring words about Burt while presenting him with the trophy.
Media coverage includes:
<!IoRedDot_hdl_pageTitle>
Media Contacts
<!IoRedDot_hdl_pageTitle>
Social Media Contacts