Physical Therapy, Rehabilitation and Sports Performance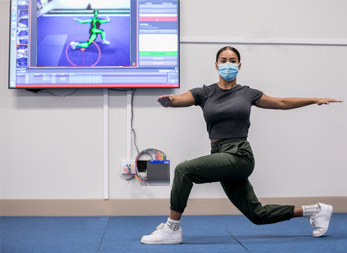 The therapists at HSS Florida Rehabilitation and Sports Performance are experts in helping guide patients through their recovery from a wide range of orthopedic conditions, including joint replacement surgery and sports injuries.
Staff credentials include but are not limited to board certified clinical specialists in sports physical therapy and in orthopedics, certified orthopedic manual therapist, certified hand therapist, certified strength and conditioning specialist, functional movement screen and selective functional movement assessment certified, FR (Functional Range Release) spine and lower extremity certified, FRC (Functional Range Conditioning) mobility specialist, Graston Technique providers, and BFR (blood flow restriction) certified.
We provide direct access to physical therapy. No prescription is required to make an appointment with one of our physical therapists. Learn more about the services we offer, and meet our therapists below.
Services
Physical therapy
Aquatic therapy
Hand therapy
Blood flow restriction
Return-to-play testing
Facility Features
aquatic therapy pool
Woodway Boost Treadmill
multipurpose sports turf
force plates
class IV laser
DARI 3D motion capture
Make an Appointment
For in-person and virtual visits call 561.657.4700

Hours
Mon - Fri: 8 am - 6 pm
Extended, flexible hours available
Video: Maintaining Flexibility – How and When to Stretch
Clinical Manager Jorge Giral and physiatrist Kathleen L. Davenport discuss and demonstrate stretching techniques.
Our Therapists