Kathleen L. Davenport, MD at HSS Florida
Physiatry, Sports Medicine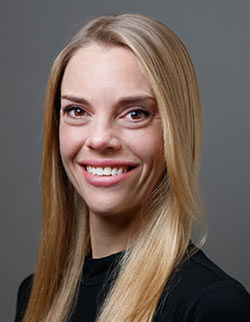 Dr. Kathleen L. Davenport is Director of Physiatry at HSS Florida and is dedicated to helping athletes of all abilities and disciplines improve their health and wellness through personalized, focused care. Through her extensive fellowship training and dance background, she is able to provide the most innovative treatments for patients with sports, performing arts or dance-related injuries.
Active in research and lecturing worldwide, Dr. Davenport is involved in advancing sports and dance medicine to optimize patient wellness. Her research has investigated hip and foot injuries, joint injections, health screening and injury prevention. She has won multiple awards for excellence in academics and research.
Dr. Davenport is the Company Physician for Miami City Ballet. She serves on the Boards of Directors for the International Association for Dance Medicine and Science, the Seattle Performing Arts and Dance Medicine, and the Boca Ballet Theatre. She is also on the Executive Committee of the Dance/USA Task Force on Dancer Health.
Kathleen L. Davenport, MD, Orthopedic Specialties
Dr. Davenport specializes in the following conditions and treatments:
performing arts medicine
dance medicine
fluoroscopic and ultrasound guided injections
platelet-rich plasma injections
lumbar epidural steroid injections
lumbar facet joint injections
joint injections
bursa and tendon injections
Dr. Davenport and physical therapist Jorge Giral discuss flexibility.
Notable Awards
Below are some of the notable awards won by Dr. Davenport for her care and expertise as a sports medicine physician.
Outstanding Resident Research Award, University of Washington, 2012
Excellence in Medical Humanities Award, University of South Florida, 2008
Joseph Collin's Foundation of New York Scholarship Recipient, 2005-2008
Phi Beta Kappa, 2004
Mortar Board, 2003
International Baccalaureate Diploma Recipient, 2000
Dr. Davenport In the News