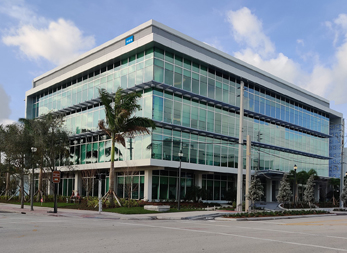 HSS Florida Main Telephone Number
561.657.4600
9 am to 4:30 pm Eastern Time
Fax Number
561.657.4605
Mailing and Facilities Address
300 Palm Beach Lakes Boulevard
West Palm Beach, FL 33401
In-Person and Virtual Appointments
Call 561.657.4600 or make an appointment
Locations
HSS Florida in West Palm Beach is easily reachable from I-95 via Exit 71 for Palm Beach Lakes Boulevard. We are a less-than-15-minute drive from Palm Beach International Airport. Some services are also available at our nearby satellite location, HSS Florida – Wellington.
We are also 5 minutes from the West Palm Beach Brightline train station.
Billing and Insurance Questions
HSS advisors can assist with questions regarding potential out-of-pocket costs. Please call 212.774.2607.
Financial Assistance
HSS may be able to offer financial assistance to some patients who are concerned about their ability to pay for their care. Please call 212.606.1505 to learn more.
Share Your Back-in-the-Game Story
Back in the Game is our online forum for patients, where you can share with others how HSS Florida helped get you back in the game. Share your story.