Dr. Mark Figgie is Chief Emeritus of the Surgical Arthritis Service and Professor of Orthopedic Surgery. He is one of the leading experts in joint replacement for osteoarthritis and inflammatory conditions as he completed fellowships in both surgical arthritis and biomechanics at Hospital for Special Surgery. Dr. Figgie has a valuable understanding of soft tissue and joint mobility and how minimally invasive surgery has a beneficial effect on recovery.
Dr. Figgie's research focus has been on implant design as well as decreasing blood loss associated with hip and knee replacement surgery. He has helped design hip, knee, elbow and shoulder implants and has several related patents. He has presented his findings regarding blood preservation at national orthopedic meetings and published his results which include a decrease in postoperative pain, swelling, transfusions and ultimately a quicker and easier surgical experience for his patients.
A former Division 1 athlete in football and baseball, Dr. Figgie understands the demands of younger patients who wish to remain active. He specializes in minimally invasive surgery and allows hip replacement patients to move freely immediately after surgery. He is an expert in designing custom knee and hip replacement devices and the use of robotic technologies.
Dr. Figgie is a member of The Knee Society, American Association of Hip and Knee Surgery, American Shoulder and Elbow Society, Orthopaedic Research Society and American Academy of Orthopaedic Surgeons.
Appointments
Chief Emeritus, Surgical Arthritis Service, Hospital for Special Surgery
Attending Orthopedic Surgeon, Hospital for Special Surgery
Professor of Clinical Orthopedic Surgery, Weill Cornell Medical College
Departments
Specialized Centers
Special Expertise
Knee, hip elbow and shoulder disorders
Total Joint Replacements-Hip, Knee, Shoulder, Elbow and Ankle
Minimally Invasive Surgery
Arthroscopic Surgery
Surgery for Rheumatoid Arthritis
Awards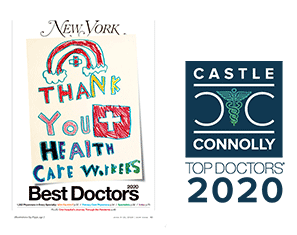 Castle Connolly Top Doctors in New York Metro Area, 2002-2020
North American Travel Fellowship, 1988
Neer Award of Shoulder/Elbow Society, 1995
Eastern Orthopaedic Resident Award, 1987
AOA
Phi Beta Kappa
Languages
Insurance Information

Please do not hesitate to contact our office if you have questions regarding your insurance coverage. You may have coverage subject to the availability of 'out-of-network' benefits.

Patient ratings for Dr. Figgie
Industry Relationships
One of the goals of HSS is to advance the science of orthopedic surgery, rheumatology, and related disciplines for the benefit of patients. Physicians at HSS may collaborate with outside companies for education, research and medical advances. HSS supports this collaboration in order to foster medical breakthroughs; however HSS also believes that these collaborations must be disclosed.
As part of the disclosure process, this website lists physician collaborations with outside companies. The disclosures are provided by information provided by the physician and other sources and are updated regularly. Further information may be available on individual company websites.
Below are the healthcare industry relationships reported by Dr. Figgie as of September 20, 2019.
InSight Medical - Ownership interest
Lima Corporate - Consultant; Designer; Inventor; Royalties
Mekanika, Inc. - Investment interest
Wishbone Medical - Board of Directors; Consultant; Designer; Inventor; Ownership interest; Royalties
By disclosing the collaborations of HSS physicians with industry on this website, HSS and its physicians make this information available to their patients and the public, thus creating a transparent environment for those who are interested in this information. Further, the HSS Conflicts of Interest Policy does not permit physicians to collect royalties on products developed by him/her that are used on patients at HSS.
Patients should feel free to ask their HSS physicians questions about these relationships.
Dr. Figgie in the News
Born in Cleveland, Ohio, Dr. Figgie has an array of professional degrees.
He graduated summa cum laude from Bucknell University, where he completed two degree programs (BS in Chemical Engineering, BA in Economics in 1977) while playing two varsity sports (football, baseball). He also has a BS in Accounting from Garfield Senior College and an MBA from NYU.
After he received his MD in 1981 from Case Western Reserve University, he completed two fellowships, both at Hospital for Special Surgery.
Fellowship
Hospital for Special Surgery, Biomechanics, New York, 1986-1987
Hospital for Special Surgery, Comprehensive Arthritis Program, New York, 1987-1988
Certification
American Board of Orthopaedic Surgery, 1990
Recertified, 2000
State Licensure