Why Work at HSS?
Hospital for Special Surgery (HSS) is the top ranked orthopedic hospital in the country - and a world leader in our specialty areas. We have earned this reputation because our team – of clinical and non-clinical employees – is absolutely committed to demonstrating excellence in everything we do. HSS is a patient-focused environment that values collaboration, individual contributions, and an innovative approach to problem solving. Working at HSS brings many rewards, from helping people get back to doing what they need and love to do, to working with the top talent in healthcare.
HSS offers a fulfilling work environment with diverse career opportunities. HSS encourages and supports professional growth and development, recognizes individual contributions, and offers unique and highly competitive compensation packages. This is how we attract and retain highly skilled professionals, renowned for their leadership and vision in clinical care, teaching, research & development.
People who work at HSS often speak of the special HSS culture that shapes how we treat each other and our patients each day. Learn more about the HSS culture that has been built over the Hospital's 151-year history and keeps us on track in the current period of healthcare transformation.
Hospital for Special Surgery is a world leader in our specialty areas of orthopedics and rheumatology. We believe that every single one of our employees plays an essential role in upholding our commitment to providing patients with the best chance of getting back to what they need and love to do.
In the most recent U.S. News & World Report "Best Hospitals" issue, HSS ranks #1 in orthopedics and #3 in rheumatology.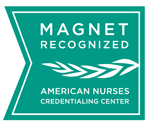 Hospital for Special Surgery is the first hospital in New York state to receive three consecutive Magnet designations - the highest honor for nursing excellence.