The Best Care Possible: Born with a Skeletal Dysplasia
"As a parent you have to look for what is really best for your child," says Veronica Vivar, who was told after the birth of her son Nicolas that he may have a type of skeletal dysplasia. "I wanted to see a doctor who was used to seeing this type of condition and could give him the best care possible. That's what I found with Dr. Raggio and the program at Special Surgery."
Skeletal dysplasia is an umbrella term for a group of genetic conditions characterized by differences in the size and shape of the limbs, trunk, and/or skull, all of which can impact stature. "There are over 300 known dysplasias, and today, with molecular-based genetic testing, we are able to differentiate many of the different types and manage them accordingly," says Cathleen L. Raggio, MD, who co-directs the Kathryn O. and Alan C. Greenberg Center for Skeletal Dysplasias with geneticist Jessica G. Davis, MD.
The Center, which currently cares for over 200 patients from around the country, was created out of a need to provide comprehensive care to young patients with skeletal dysplasias, and to offer ongoing care as they become adults. Appointments are comprehensive so that each patient can see the Center team (orthopedic surgeon, geneticist, physical therapist, social worker, and dietician) on one day and in one place, minimizing the burden of scheduling and traveling to multiple medical appointments.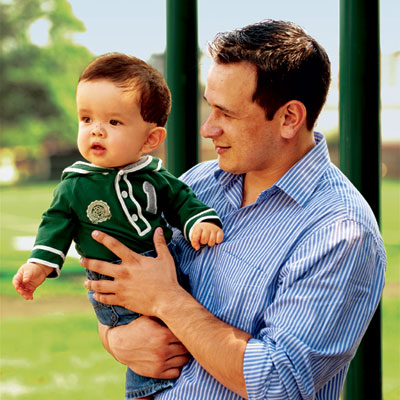 At 14-months-old, Nicolas Vivar is a happy, energetic, and healthy boy. At Special Surgery, Nicolas has his own team of specialists who manage the multiple medical issues that can be associated with his condition. He sees Dr. Raggio every three months as well as Dr. Davis.
"Nicolas is doing great," says his mother Veronica. "We've been very lucky. He hasn't had any major surgeries. What's important for him now is to have the medical care that he needs and for him to develop as healthily as possible. Kids with skeletal dysplasias can live fulfilling lives just as anyone else."