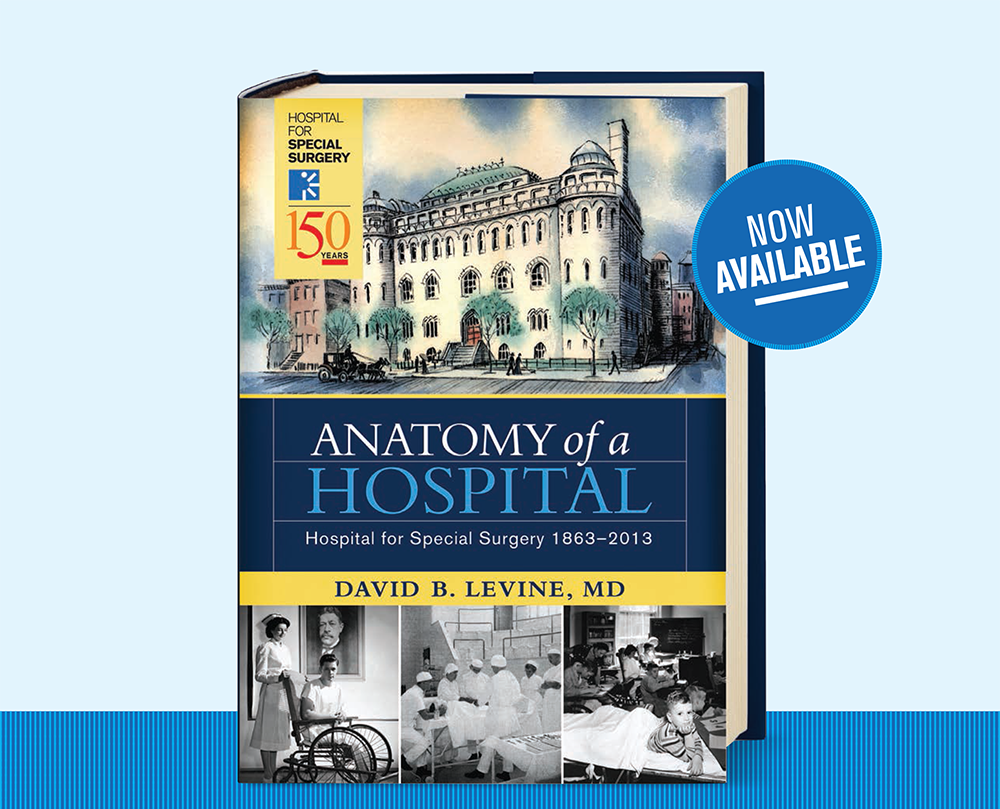 We are happy to announce that David B. Levine, MD's book Anatomy of a Hospital: Hospital for Special Surgery 1863-2013 is now available. Eloquently detailing the chronological history of the hospital dating from the Civil War to the present, Dr. Levine demonstrates how HSS has shaped the field of musculoskeletal health.

Chapters were generously contributed by HSS staff Helene Pavlov, MD, FACR, Adele Boskey, PhD, Gregory A. Liguori, MD, Mary Hargett, Charles L. Christian, MD, Stephen A. Paget, MD, FACP, FACR, Louis A. Shapiro, CEO and Thomas P. Sculco, MD. The book includes a foreword by Richard L. Menschel and Philip D. Wilson Jr., MD and was produced by Laura Robbins, DSW, Executive Administrator and Marcia Ennis, Senior Administrator.
To Obtain Books
Books are available for purchase at the Pyramid Café locations in the HSS lobby and the 4th floor Family Atrium. Orders can also be placed via Amazon.
About the Author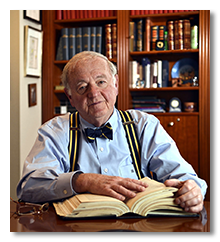 David B. Levine, MD, has published more than a dozen articles on the history of medicine over the past 30 years and has lectured widely on Civil War medicine. He is emeritus attending orthopedic surgeon at Hospital for Special Surgery and professor emeritus of clinical orthopedic surgery at Weill Cornell Medical Center. He is also director of Archives at the hospital and of the HSS Alumni Association. He serves as historian of the Association of Bone and Joint Surgeons.